Welcome.. Donna's Art Page has now moved to..

http://donnasolin.com

You will be redirected there in 10 seconds. Please update your bookmarks. Thank you.

this site is always undergoing construction :)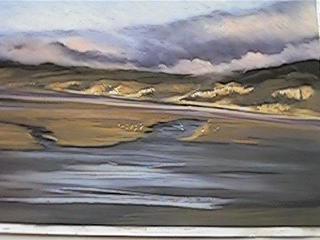 Hi :) Welcome to the Art Cam. This is a page for people to see Art in progress as it is created. The Artist is Donna. She mainly works with pastels, but occasionaly does wood block, oil, water color, colored pencil, and pretty much anything you can draw with. She likes to do mainly animal portraits, although she can draw pretty much anything. She also has done some sculpture and some wood carving as well as refinishing some beams around the house. Donna is also an avid gardner and has a backyard full of flowers and fruit trees. I know this because I am her son. I am also the creator of this page. I have no art talent what so ever except for putting this page up. In the future for this site, I will post pictures of art work she has done in a gallery below. (once I figure out how to do that) This is my 2nd attempt at a web page so dont get too annoyed if the colors are bad or the image is bad. The hours of the Art Cam are usually at night when she has time to draw. And also I have to be on the computer to make the cam go. BUT if PacBell gets off thier butt and gets DSL to our area we will get that and then it might be a 24/hour live cam. Well thanks for dropping by.. I hope you are able to see some drawings. If you have any questions please drop us a line. A link to both her e-mail address and also mine are listed below. Thank you and remember to Spay and Neuter your pets!
This is an info page on the Lucas Valley Artists site
This is one of the Art Groups I belong to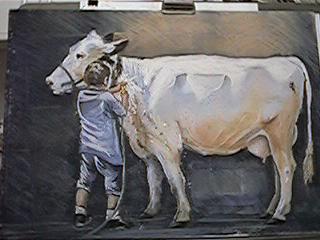 At the Cow Wash at the County Fair.
This is a sample Gallery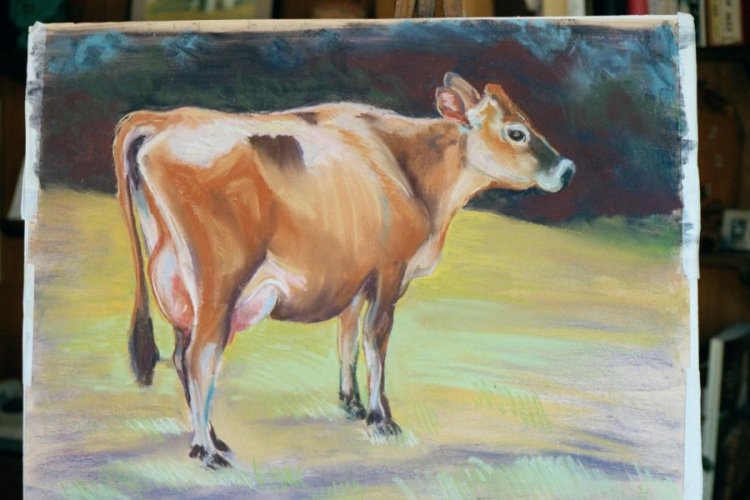 Jersey Princess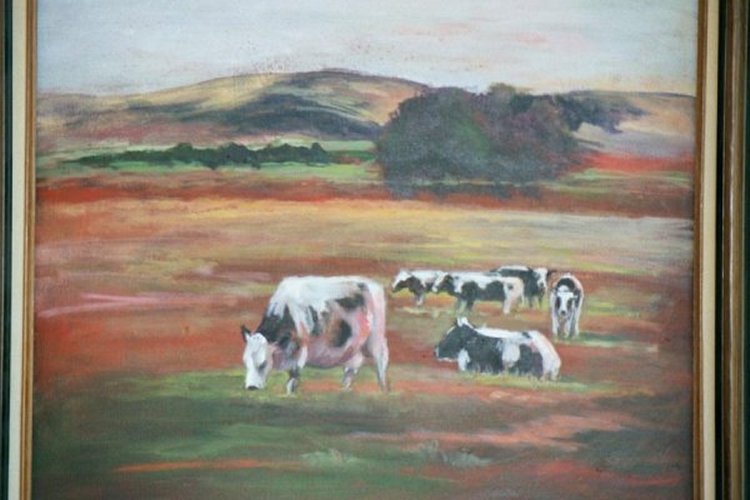 Lazy Afternoon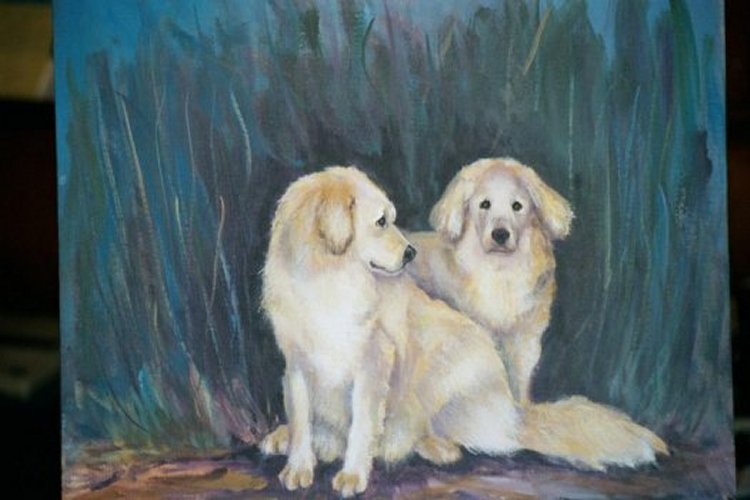 Pyranese Buddies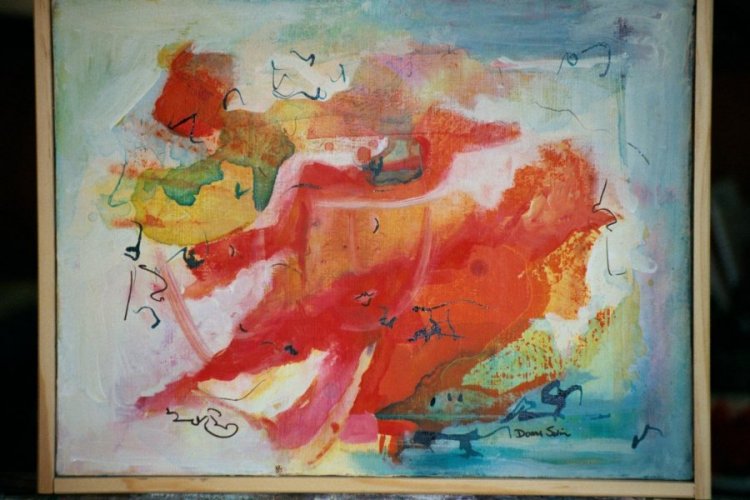 Red Fish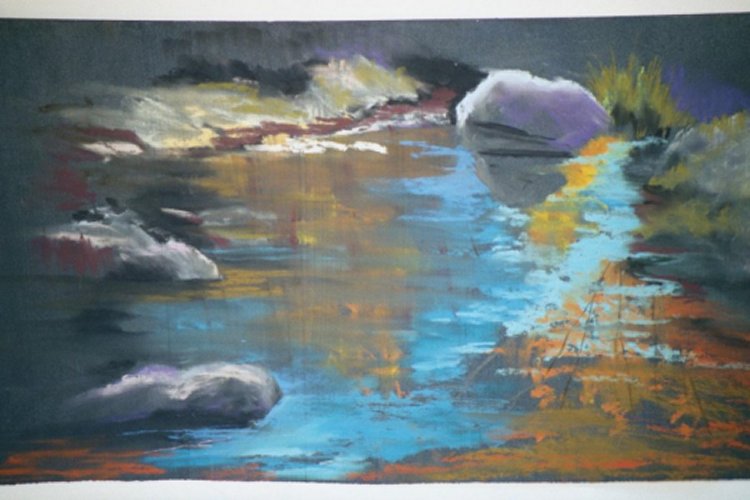 Sierra Creek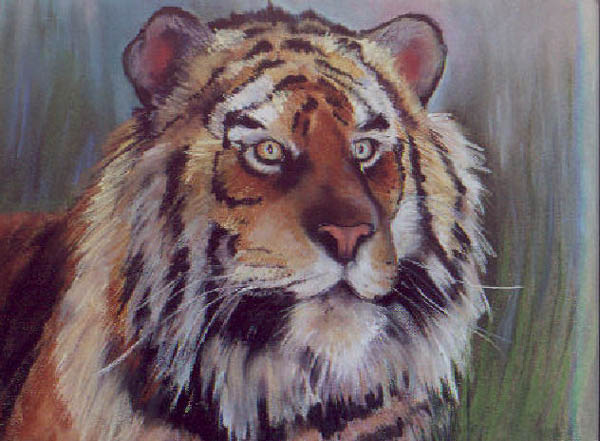 Majestic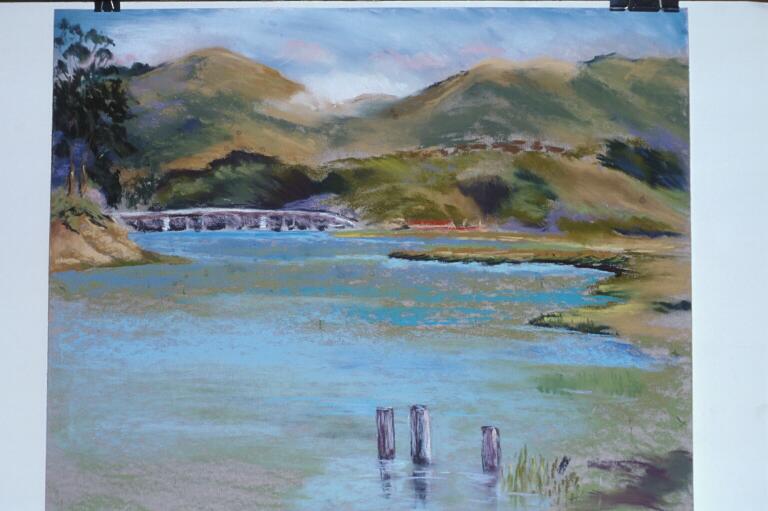 Bay Front Park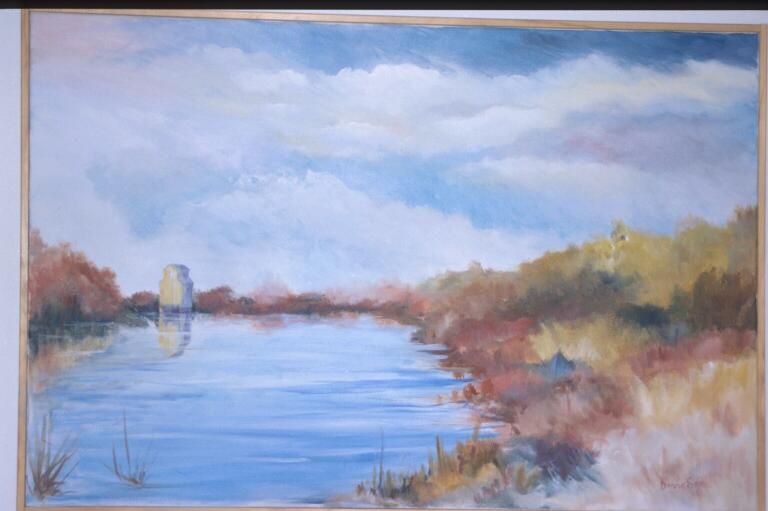 Farm Pond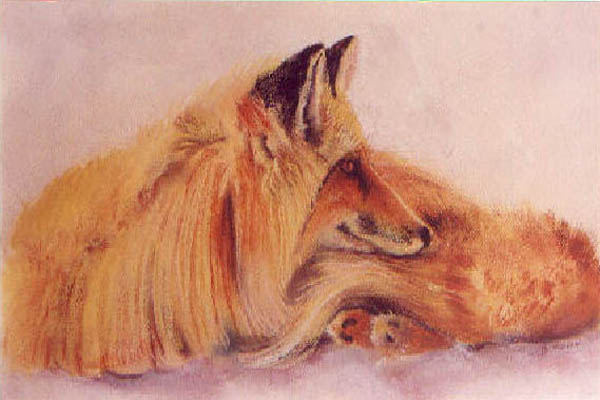 Fox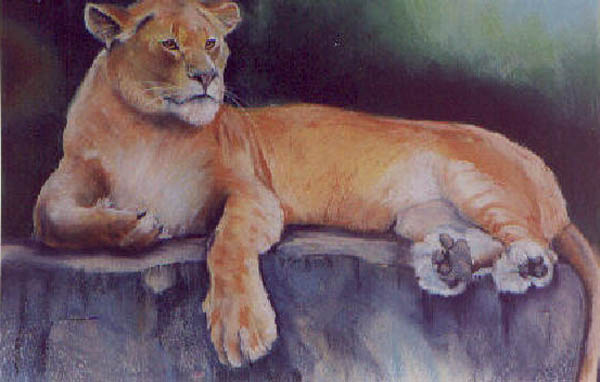 Lion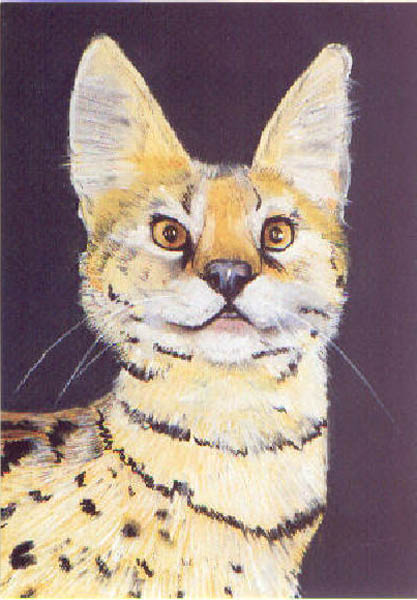 Cerval Cat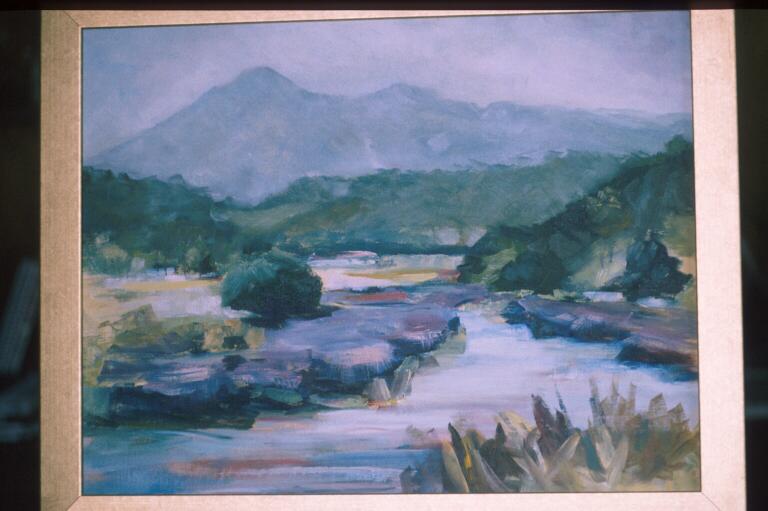 McInnis Park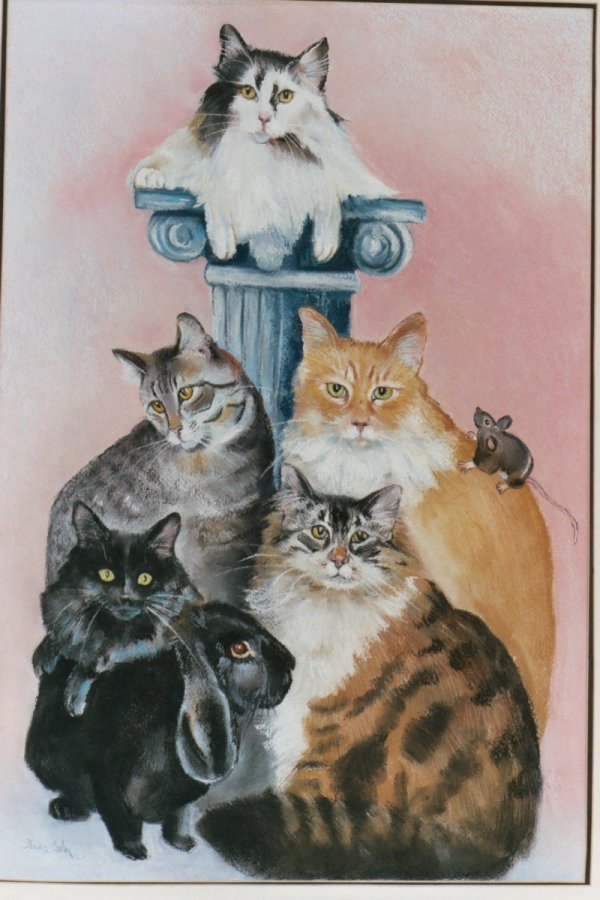 Pet Family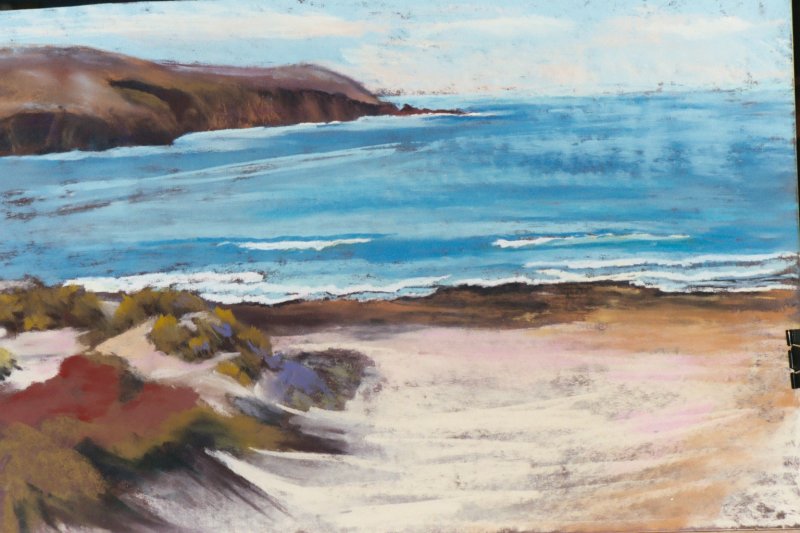 Dillon Beach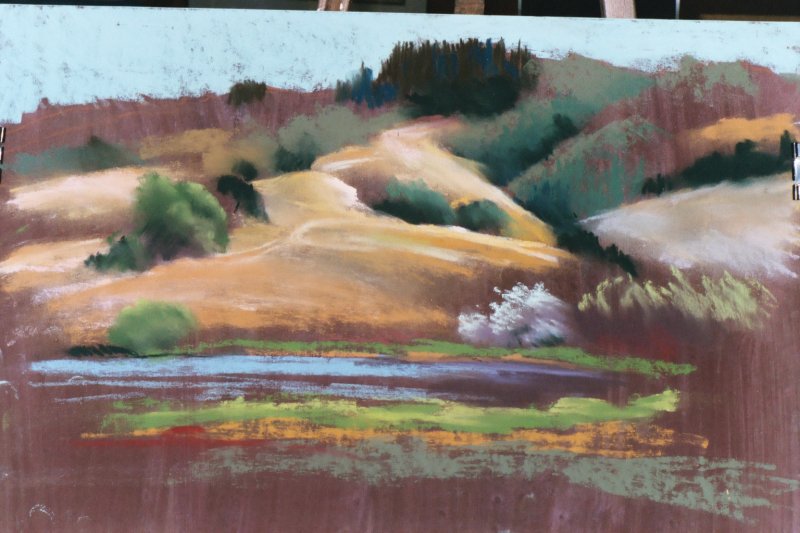 Stafford Lake

Upcoming Shows and Festivals for 2005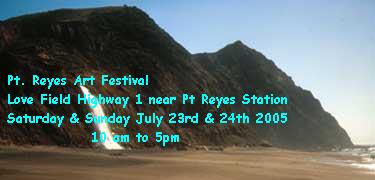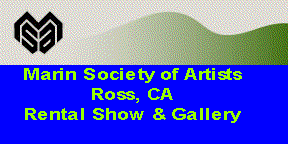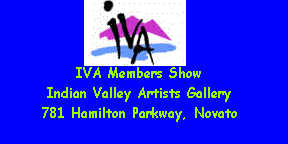 ---
Donna's e-mail address (Please e-mail if you would like any info on the page or art questions. I will try to answer them.) :)
donnasolin@yahoo.com
---
Scott's e-mail address (Please e-mail if you have any suggestions how to make the site better. I am always open to new suggestions and new ideas to make everything better and faster.) :)
scottiencali@yahoo.com

Copyright © 2000 ScottinCA
This Home Page was created by ME :) ,Sunday, October 06, 2000
Most recent revision Wednesday August 2nd, 2006